Birth of the book LEADERSHIP: LESSON ONE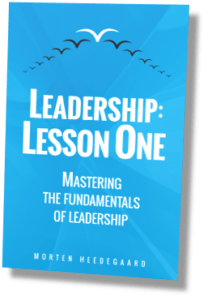 Several people asked how the writing and publishing of LEADERSHIP: LESSON ONE happened.
And I am happy to share that story:
2011: I started wondering
After 10+ years as a leader, both leading teams and lots of projects, and some years on the management team of a Nordic/Baltic branded consumer goods company, along with massive loads of leadership courses over the years, I still hadn't found the simple answer to my initial question: "How do you lead?"
And I started wondering.
Some tasks and projects had been great successes, an when looking in the mirror, others had been - let's call them great sources of learning. And in-between were many projects, where stakeholders and bosses had been happy, yet I actually felt it could have been done better. Impact was not as I believed it should be.
My first focus was on the less successful projects: I was seeking to understand the real root-cause behind the lack of progress.
The idea of WHAT and HOW constituting the core of leadership started shaping.
There appeared to be a connection between the degree of success on a project and the WHAT and HOW balance. When there was a poor balance, projects were less successful.
And for some months, I was testing the thinking on highly successful projects as well as less successful projects, which I had been running in the past. And it made sense.
I sat down one evening and started to write. Writing went on for hours, and I continued several evenings in a row.

What later shout become a real book, had started shaping!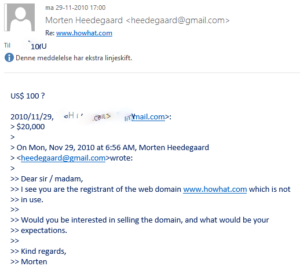 I got excited about the whole thing, and wanted to make a website. Both whathow.com and howwhat.com had already been taken, but I managed to get in touch with the owner of howwhat.com. He asked US$ 20.000 for the domain, I suggested $ 100 in reply, and never heard back from from him...
Several intensive deep-dive talks with my good colleague Lars Carlsen stimulated my belief in the concept. Such great mutual respect and confidence in our talks – no idea was too far out to be revealed for one another, and he was of great inspiration to the concept.
Apart from Lars, only a few other very close friends new of the project.
Later that year, we decided to relocate the family, move house, I had landed a new job close to our new home, and at the same time my dear mother passed away.
New job, new house, new life in 2011
Life went on, the new job was great, and the new house and local community were great. Our twins started integrating well in the new environment. I had more than 200 flights during the first 2 years in the job, and did not focus on the book during most of these years.
Except for a few weeks every year: Before almost every holiday season – Christmas and Summer – I told my wife that NOW – during THIS holiday, I would take the time to finalize the book! I had some great, relaxing holidays…
Writing, writing and writing in 2015
Around summer, it becomes clear to me that I need to take a new path. I get plenty of spare time in the autumn, and I start re-writing the entire book 3-4 times.
I bounce off the script with a hand-full of trusted and high calibre people in my network with very diverse backgrounds, and get overall feedback in 2 directions: A) Great concept, it makes a lot of sense, and B) This is just you!
During the writing process, I also realize that this is far more than just a book from little me – it can be a great foundation for young leaders to get the fundamentals of leadership in place before they start adding more sophisticated layers. And it can be a powerful yet simple tool even for senior managers to ignite new initiatives as well as finding root causes to stalled projects.
WhatHow did not work as a name, as the web-domain was taken and too expensive to purchase. And in the end, it did not really tell what it was all about. I worked around more than 30 ideas for the title, trying to balance both the content of the book and the availability of a relevant web domain name.
The light started shining when I realized that the .one domain names were available, and at 11:30 that night, I ordered www.lesson.one.
This also gave the final kick to the name of the book: Leadership: Lesson One - as it shapes the fundamentals of leadership across levels, functional areas and size of responsibility.
And now, lots of new considerations started:
•  Should I work with a publishing house or publish by myself?
•  Paper / e-book / audio book
•  Sales Channels?
•  Marketing…
Deciding to publish myself
Deciding to publishing myself was a very conscious choice: The Danish publishing houses appeared to be focusing on books in Danish, and most of them with physical distribution as the main sales channel. I did not find any publishing company outside the UK, who seems interested to do a fast-track process with my book in English. And publishing in the UK requires you first to have an agent, who then…. None of these seems to fit my need for an agile and fast process, global distribution and me keeping all the rights myself.
Considering my audience for the book, I decided my main channel for the paper book to be Amazon (global reach) along with e-book distribution through iBook, Kindle, and Nook – along with my own website. And those channels didn't seem to match traditional publishing houses, who on top appeared to have very time consuming decision processes before perhaps entering an agreement.
Investigating the opportunities, I decided to publish it myself through www.createspace.com – an Amazon company. Very user-friendly, direct access to sales through Amazon in both paper and e-book version. And then to extend my e-book distribution through www.smashwords.com, who acts as a hub, providing distribution through all other main e-book services including iBook (Apple), Nook (Barnes & Noble) and several others. And importantly compared to traditional publishing houses: I did not pass on any single right to someone else. All rights to the entire work are mine.
Being a publisher implies 3 main tasks, which I had never done before:
Editing + Cover Design + File formatting for print
Working with an editor
Through a close friend who worked at IMD Business School in Switzerland, I get connected to Beverley Lennox (Canada), who helps professors at IMD editing articles and books. Beverly helped me move the entire thing from a manuscript written by an English speaking/writing Dane into a professionally edited book.
We had several iterations reading through everything from A-Z, challenged each other on words, sentences, meaning. A very learning full process!
I still haven't met Beverly in real life, and we never talked by phone or Skype, only emails with Word documents with markups and comments; I counted a total of 13 versions of the book in my file library during the time of editing with Beverly.
Cover for the book - early 2016
Designing the book cover required creative competencies, which I do not have. As a brand marketer in global companies, I had a lot of experience in working with advertising agencies – mainly big, leading – and very expensive agencies, which were far beyond what I could afford.
I decided to run a design contest for my cover design through www.designcrowd.com. More than 40 submissions of proposals from all over the World was very inspiring: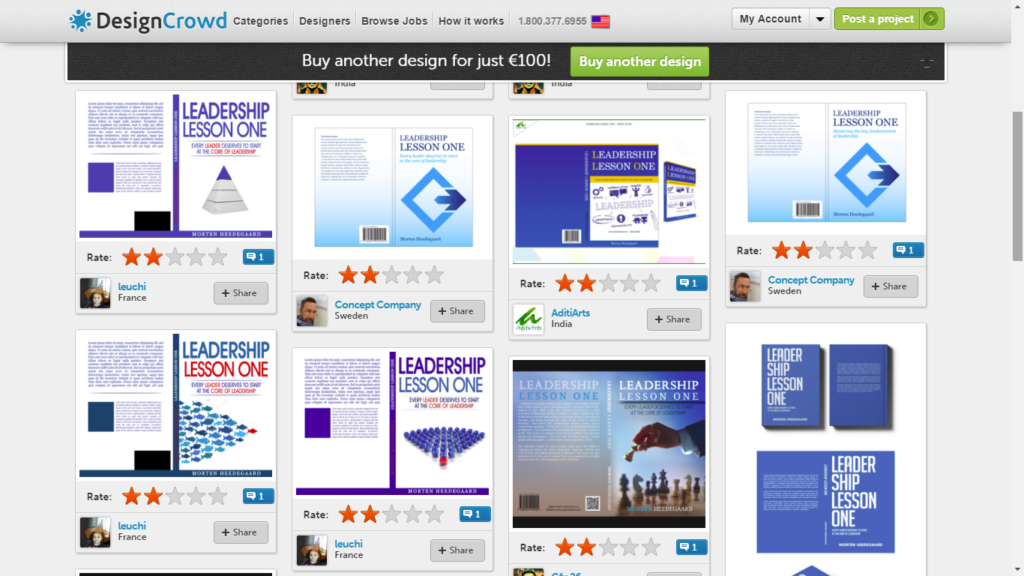 From the first draft, I really liked the simplicity and the symbolism in the birds in the design from Mila Perry (Malta).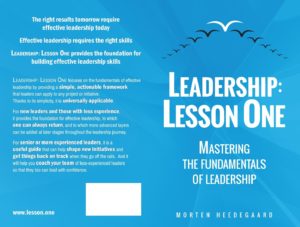 After closing the contest, we iterated a few adjustments by email, and 3 days later the cover design was approved.
Finally, publishing with Createspace requires your file to comply with a 46 page PDF instruction on how to make the right formatting in Word.
Formatting before publishing
This was also beyond my capabilities, and after some searching, Lis Sowerbutts (New Zealand) completed the formatting through several iterations. With a 12 hour time difference between us, I normally had the day to go through what she had been doing in the night. In the end, we had 36 hours left before she would leave on a longer vacation.
That implied me reviewing stuff at 20:30, waiting again till ~23:00, then sleeping on the couch till ~01:30. Then to bed, and up at 04:30 for a review before final approval at 07:30, just a few hours before Lis went off to enjoy her holiday.
Early versions of front page ideas, looooong before professionals started touching it: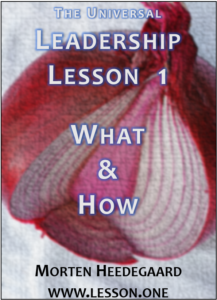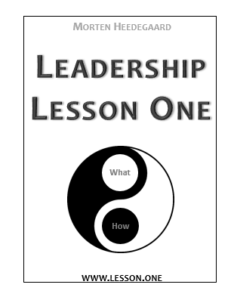 The ying-yang balance between What and How.
And the core of leadership – illustrated by pealing off all the layers of an onion to reach the core (glad that I left that idea!)
Publishing begins
I only recall the week days, but not the exact dates:
Tuesday afternoon: I upload my finalized Cover Design file + the formatted text file to Createspace. They do some final visual checks, not computerized, and promise this to happen within 24 hours.
Wednesday morning around 7.00: I open my PC, realizing that CreateSpace is now ready to rock and roll! Everything had been approved. Mila's design files were perfect, and the text files from Lis in New Zealand were complying with the 46 page instruction for formatting.
And as per the recommendation from CreateSpace, I order 2 physical copies of the book before releasing it for sale.
Same day around 15:30: An auto-generated email from CreateSpace telling me that the books had now been produced, and will be shipped same day.
Did you notice: 8 hours earlier, I approved the book – no-one in the entire World had seen it for real before, yet 8 hours later it was already printed!
Wauu – a few things have changed since Mr. Gutenberg invented the printing technique several hundred years back.
Friday afternoon: A UPS delivery guy rings the door bell, and delivers not just another package. He delivers the final results of hours, days, nights and weeks of work!
I told him what he just delivered to me, and he left my door smiling.
From my approval Wednesday morning 07:00 till I had the first-ever printed copied packed and shipped from USA to Denmark took less than 60 hours. I'm still impressed!
Within a week later, the book was on sale on all global sites of Amazon, through iBook, Nook and I had the first 20 copies delivered to start my own journey…
---
Like always, when you do something for the first time, you learn. Here are my most important learnings from the journey:
1: Start with the end!
Taking my own medicine from the book (knowing WHAT I wanted to achieve) helped my decide on publishing method. Don't go to the traditional publishing houses, unless you need physical distribution to book stores + help on editing + help on marketing.
You can actually do it yourself, if you know what you have to do.
Alternatively, there are several businesses online helping self-publishers through the process, which may be of great value if you want professional help yet still want to keep all rights for yourself.
2: If you do it yourself, get professional help
Editing is an art, which helps shape great thinking into read-worthy content.
Find an editor, with whom you are confident working. You won't know the end result until you have been through the journey of editing, so trust your gutfeel when deciding with whom to work.
3: The book is only 20% of the work…
Yes, it's hard work to create a book. The work that comes after is even tougher, if you decide to do the marketing yourself. Holding the first copy in your hand is great, I could fly.
But people all over the world have no idea, what they are missing out, until they read your work...
And that is were the tough part of the work hits: It doesn't sell itself just because you list it on all international platforms - the real hard work just started 🙂